Back in 1997, an essay titled Sunscreen or Wear Sunscreen was making the rounds on the Internet. According to the urban legend, it was a commencement address given by Kurt Vonnegut. That turned out not to be the case. It was actually the work of Mary Schmich, a columnist for the Chicago Tribune. A couple of years later, it was used to create a successful music single by Baz Luhrmann (link below).
So I seriously doubt this will be new to many people (unless, perhaps, you were living in a cave for several years around that time) but because our topic recently has been the summer sun, and since it is graduation season and this would be fitting for a commencement address (even if it never actually was) I thought I'd share it here. Anyway, it's good advice…and bears repeating. Do you agree?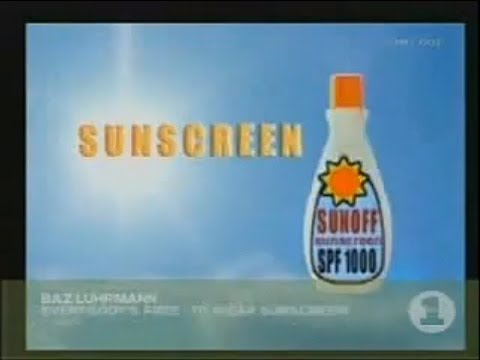 To display all related posts, enter "Summer Solstice" in the Search Box.